The Shop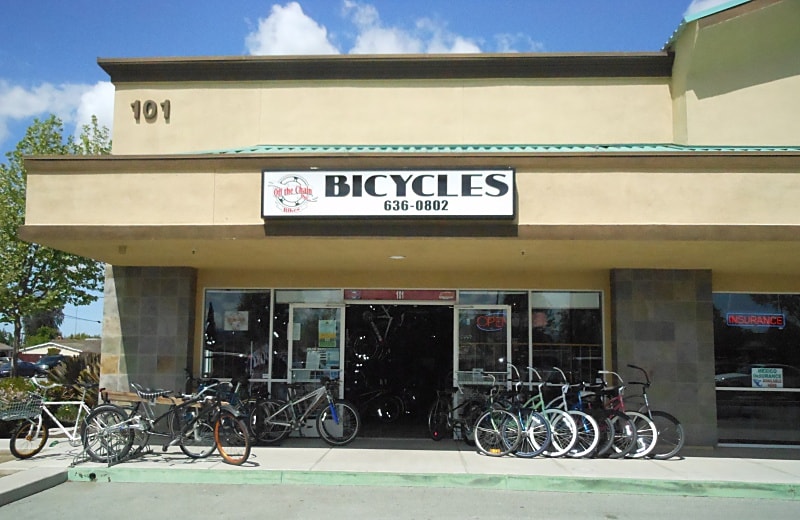 At Off the Chain Bike Shop our goal is to provide you with quality bicycles, professional repairs and outstanding customer service. We also offer top-of-the-line bicycle components, accessories and clothing & shoes. Custom fitting sessions are also available.
Whatever your cycling passion, Off the Chain Bikes can help. We carry  Electric bikes, mainly Specialized E- bikes, road, mountain bikes, BMX, beach cruisers, cross cycle, gravel and children's bicycles. Specialized, Felt, Look, Electra, Haro, Cult Fit are a few of the lines we carry.
We even carry doggie trailers & children's carriers.   Scooter's, decks, trucks, all skateboard components & complete skateboards.
Saturday morning bike ride, Spring & Summer road rides during weekdays on Tues & Thursday evenings Check out our programs and calendar.
If your  group, club or organization would like to schedule a bicycle repair or tire change class, contact Brian.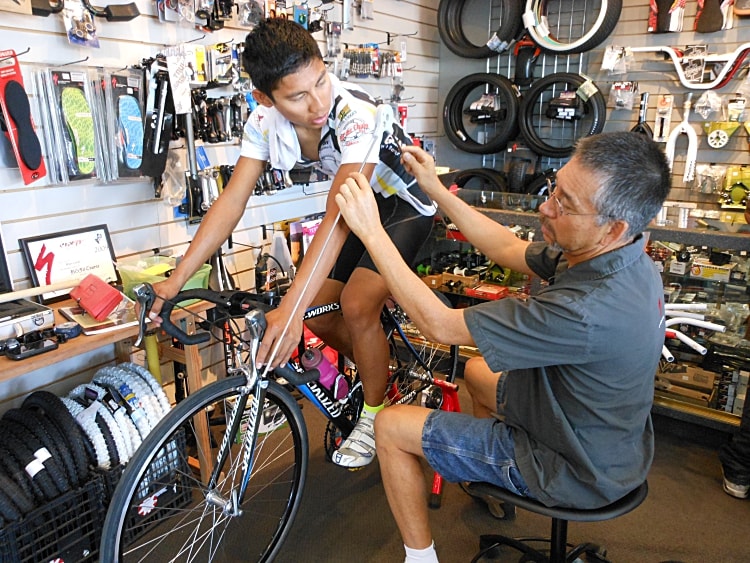 Body Geometry Fit
$250
Brian Lucas, owner of Off the Chain Bikes, is a Certified Body Geometry Fit Technician.
Come meet with Brian, get measured and fitted for just what you need.
EXPERIENCE THE DIFFERENCE
Bicycle Service Menu
---
Our experienced and well-trained staff is ready to take care of your bicycling needs.
Tune-up
$135
---
Adjust, lubricate, front and rear derailleur
Adjust, lubricate, front and rear brakes
Adjust head set bearings
True front and rear wheels
Adjust air pressure in front and rear tires
Adjust, lubricate, clean chain
Wipe down bike
Test ride, check for safety and noise
Install new parts (parts are additional)
Single Speed Tune-up
$100
---
Adjust, lubricate, front and rear brakes
Adjust head set bearings
True front and rear wheels
Adjust air pressure in front and rear tires
Test ride, check for safety and noise
Install new parts (parts are additional)
Adjust, lubricate, tension chain
Disc brake bleed
$45
Rebuild wheel
$100
Oil change on fork
$55
True wheel
$25
Install tire/tube
$15
Oil change on rear shock
$55
Bike wash
$35